Release notes June 2022, Systems in Privacy Platform
This is your June product update on the .legal platform Privacy. The purpose is to give you a firsthand view of our latest updates.
We are constantly developing the Privacy platform and the latest addition is the ability to create and manage systems in Privacy. The module allows you to create an overview of your IT systems. It is also possible to register a data processor on the system and link it to your processing activities - so that the use of the system becomes part of your record.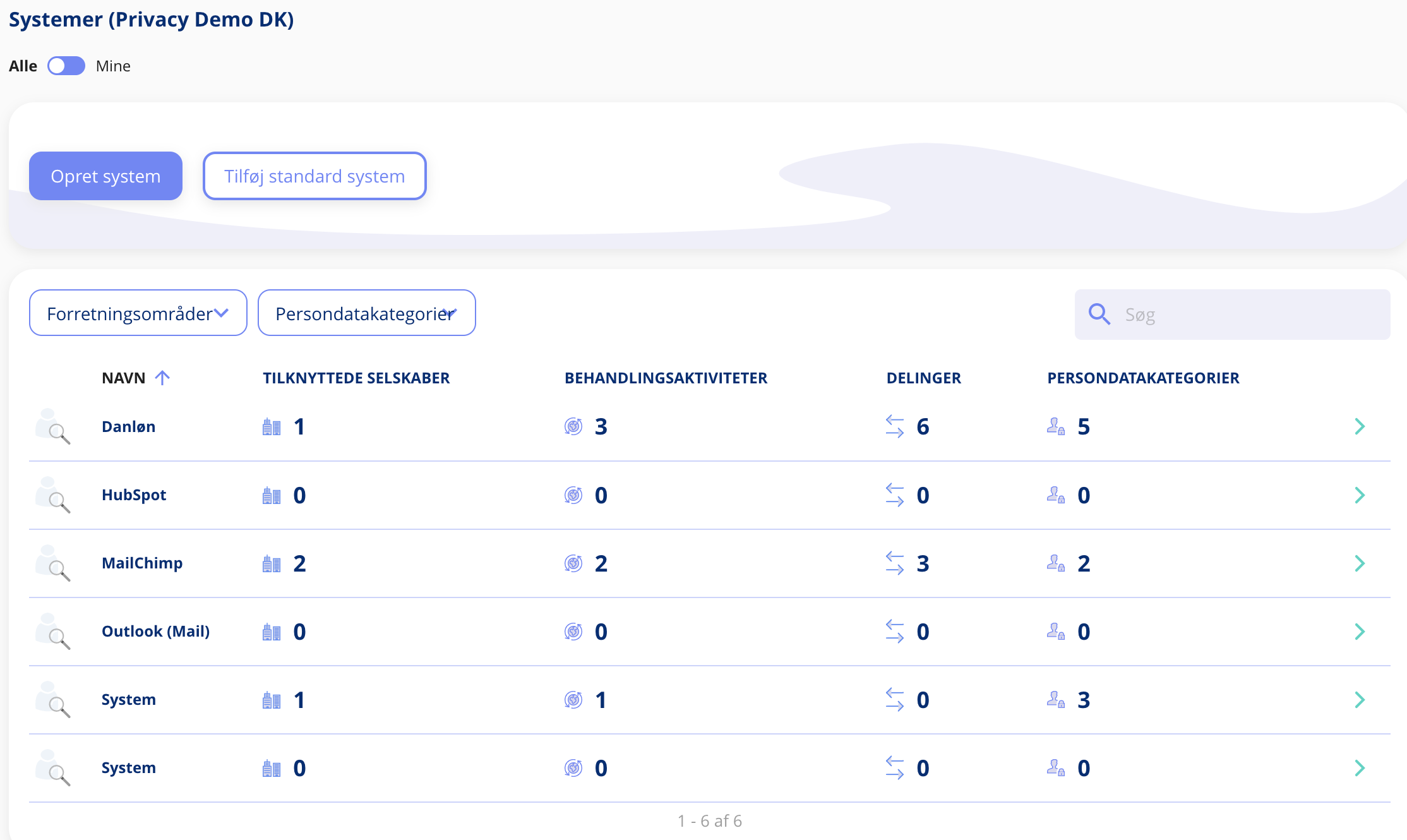 It's easy to set up and maintain your systems, via the built-in flow. Through four simple steps, you can register relevant information on the system, such as:
Business area and the person responsible
Data processor, data processor agreement and sub-processors
Where the data is stored (e.g. EU)
Security measures and deletion periods in the system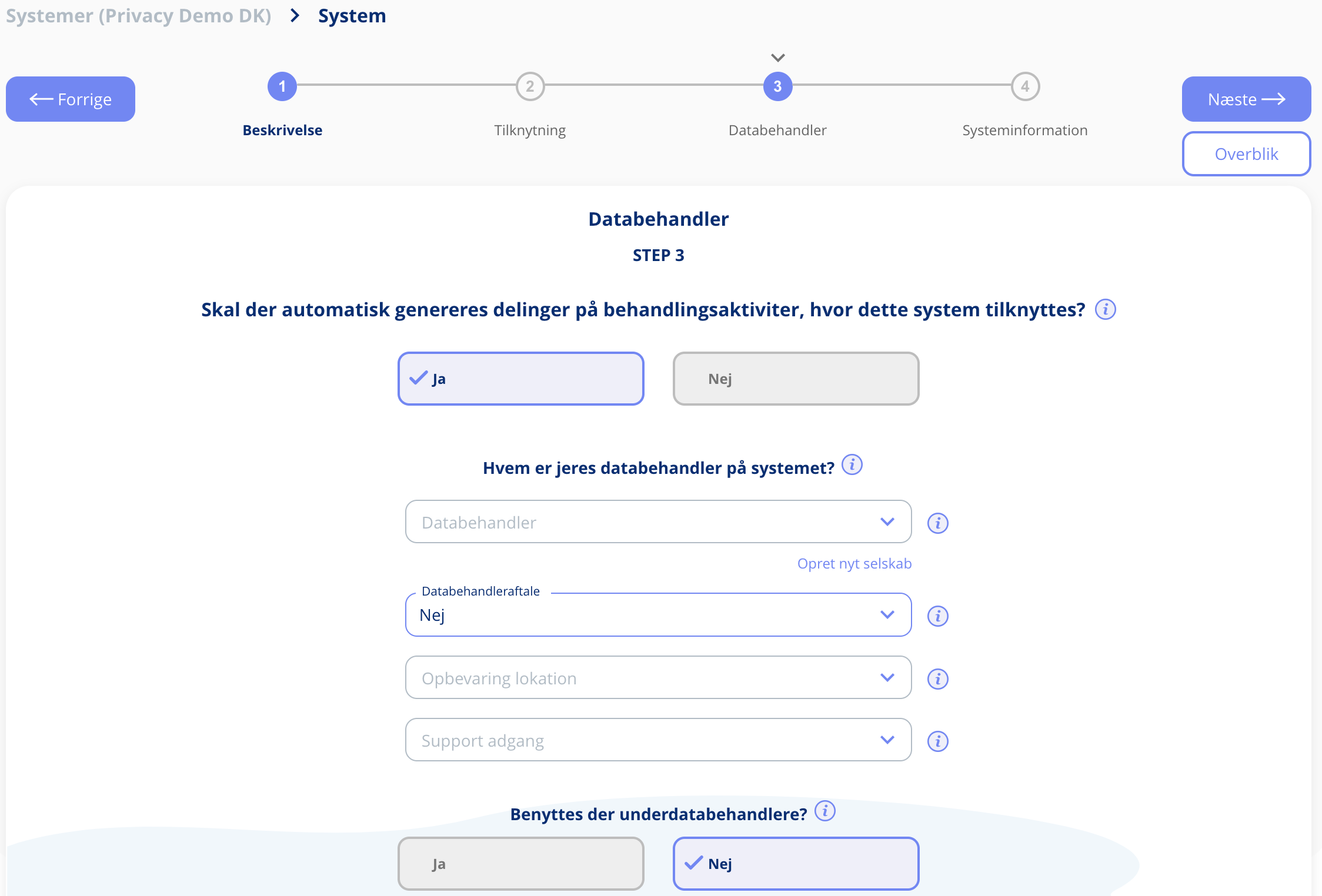 It is possible to add systems to both existing and new processing activities. This is done via the edit flow on the processing activity. Then you can get an overview of the sharings done to the system, across all the processing activities the system is used.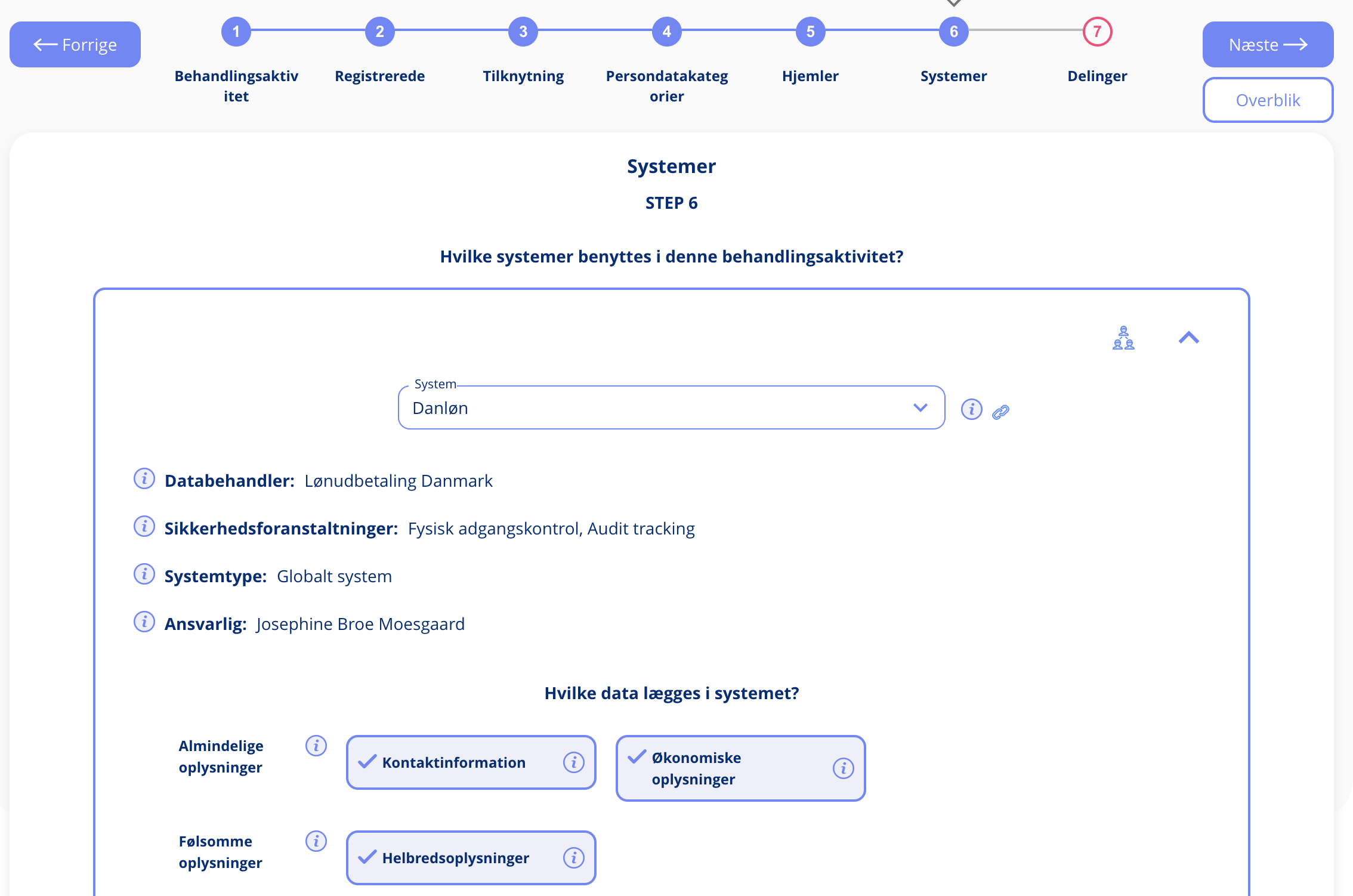 Please feel free to contact us by phone or email if you have any questions about the new Systems or any other questions about Privacy.