Release notes April 2022, Privacy Platform Major Release
This is your April product update on the .legal platform Privacy. The purpose is to give you a firsthand view of our latest updates.
As you may have noticed on our social media, we have launched a completely new Privacy platform. With the new Privacy, you can easily make your work with GDPR compliance more efficient. We have been working on introducing several user-friendly features, making it easy for you to document and manage your organisation's processing of personal data:
Create and maintain your processing activities through eight simple steps
Access your record of processing activities with a few clicks
Get an overview of transfers to unsafe third countries
Conduct risk assessments of your processing activities
Document your data sharing with data processors
Document data processors' sharing with sub processors
Get an overview of your data processors and which processing activities they enter
An overview of your processing activities and documentation progress
Easy and user-friendly way to document your processing activities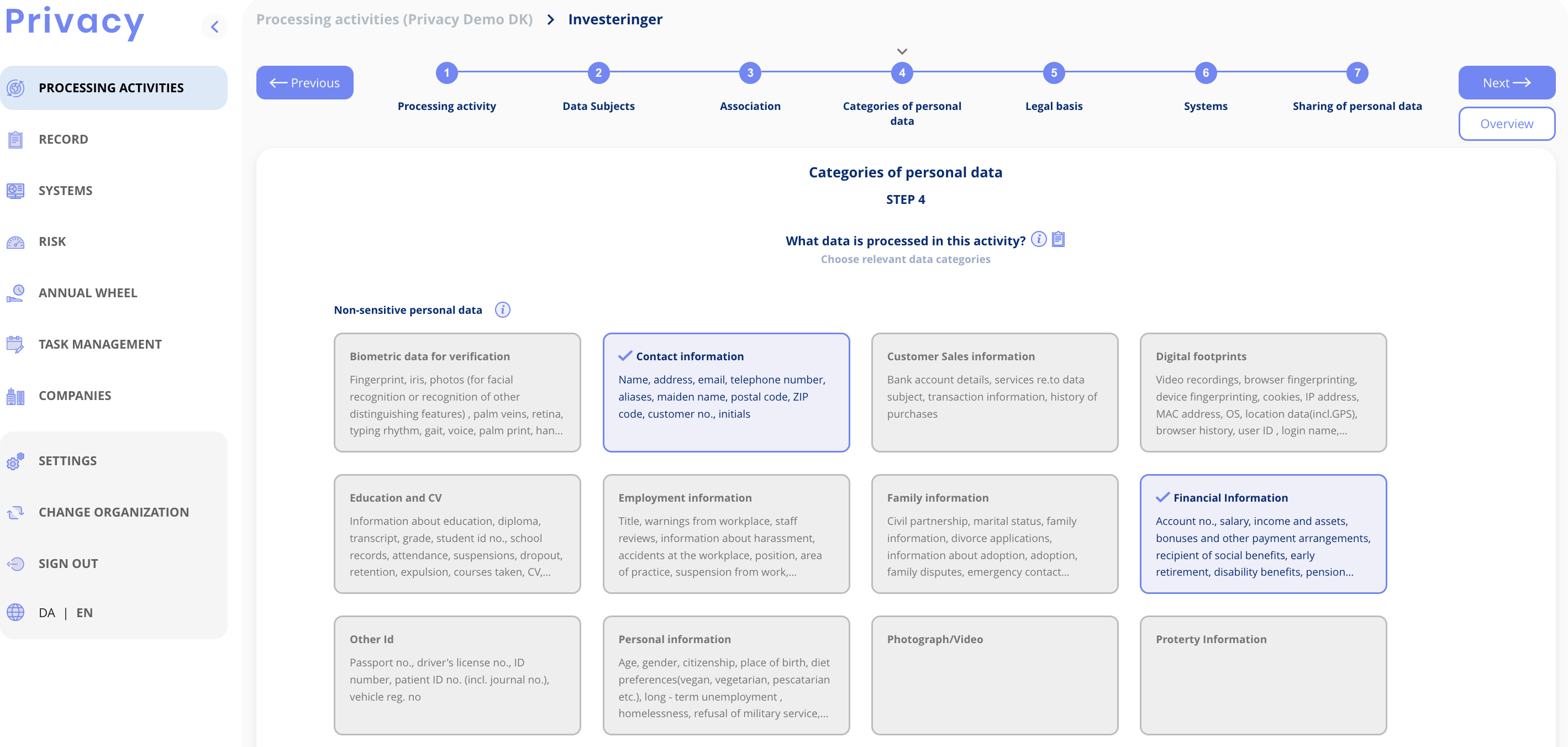 Make a risk analysis of your processing activities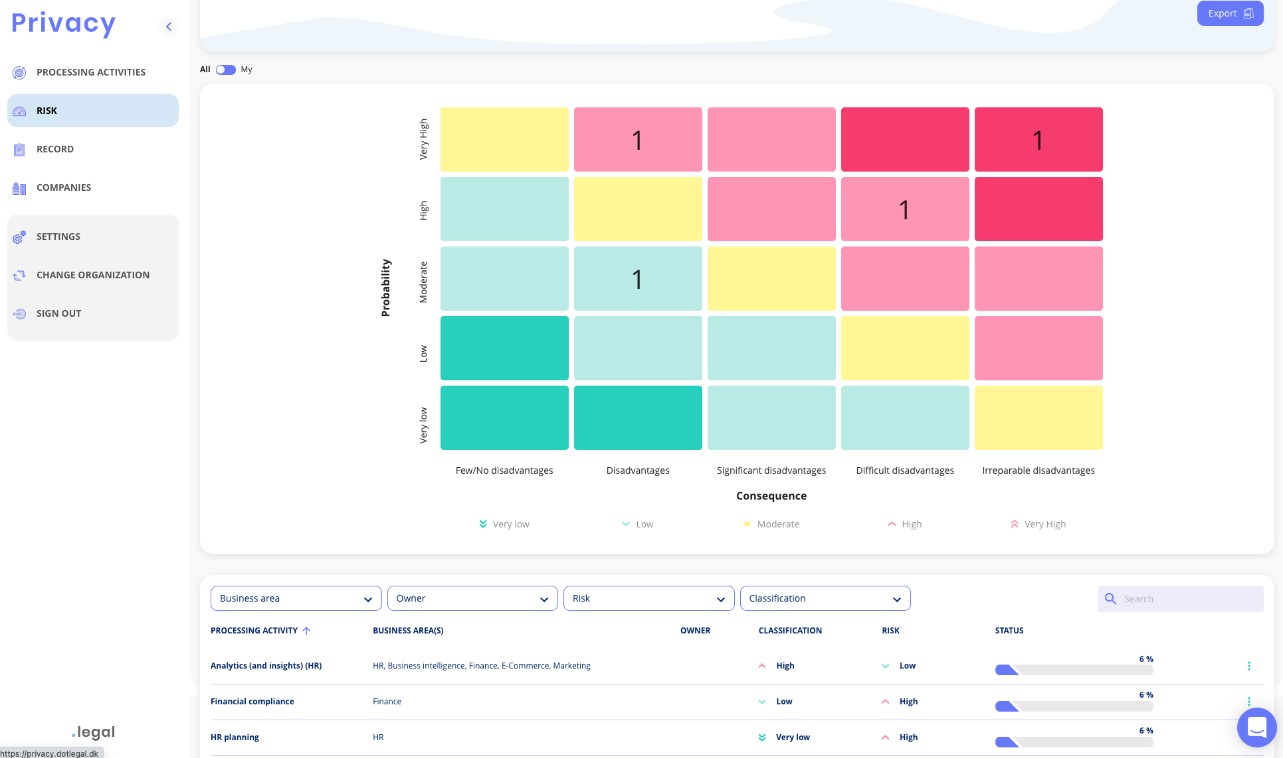 In other words, the new Privacy provides the same functionality you experience in the existing Pactius Privacy. However, we have made the entire user experience and the way to utilise the system simpler and more intuitive.
We can help you transfer your data processes and data streams to the new Privacy. In this way, you can keep the work you have already made. This process is individual from customer to customer, so please feel free to reach out to us and we will create a plan just for you.
If you want to change to the new Privacy platform or want to have a demo of this, do not hesitate to contact us.
Learn more about the new Privacy here: www.dotlegal.dk/privacy