Contract Management

We help you with efficient and flexible contract management

Digitise contracts efficiently: from storage to obligation and expiry reminders, we help you with contract management.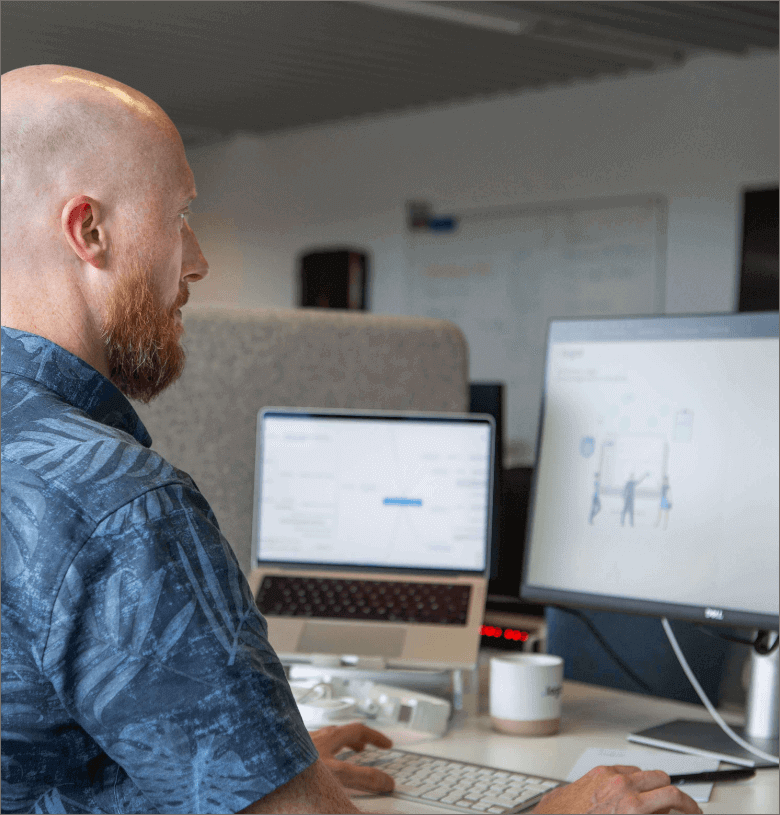 What can we help you with?
Store your contracts

Store your contracts with PACTIUS Contract Management, which can be adapted to your specific needs.

See more

Be updated on renewal dates

Be notified of important dates during the term of the contract with PACTIUS Contract Management.

Se mere

Obligation and task management

Get a comprehensive overview of all contracts, obligations and associated tasks with PACTIUS Contract Management.

See more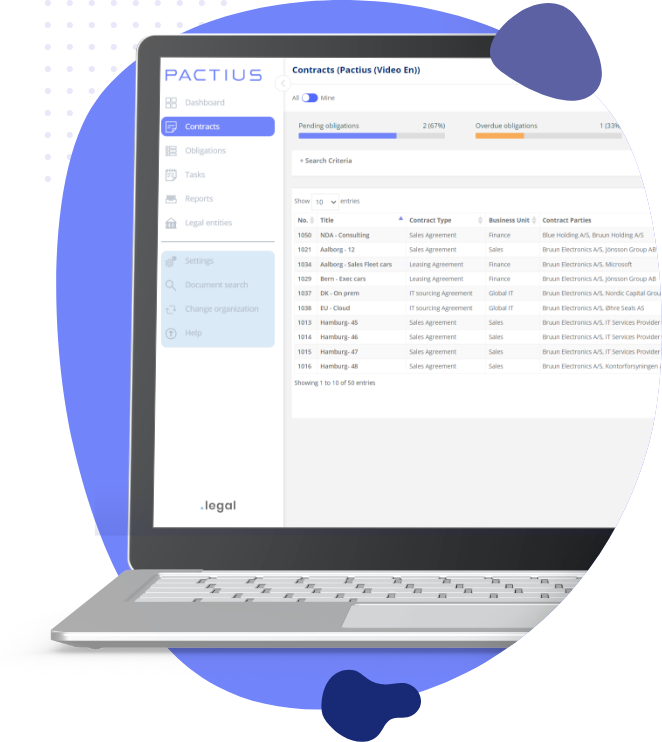 PACTIUS Contract Management

Optimise the bottom line with operational contract management

With PACTIUS Contract Management, you get a usable and operational contract management system that can be used for everything from simple storage of contracts to follow-up on rights, obligations and complex deliveries.
Effective contract managementA contract management system that can be adapted to the specific needs of the individual.

Simple functionsPACTIUS Contract Management consists of a number of simple functions that enable a single approach and minimise risk in contract management.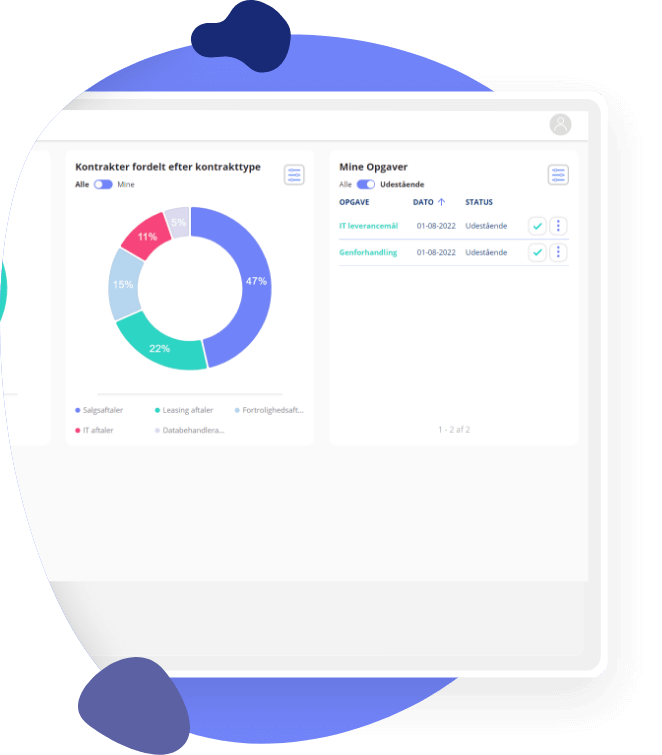 SmartDraft

Prepare legal documents efficiently and with high quality

Design documents with a few clicks via an interactive questionnaire. Be guided through the document and decide on all relevant questions along the way.
Our contract management products
PACTIUS Contract Management

PACTIUS Contract Management is an operational contract management system that can be used for everything from simple storage of contracts to follow-up on rights, obligations and complex deliverables.

Get a comprehensive overview of all contracts, obligations and associated tasks

Be notified of obligations that you must fulfill during the term of the contract

Relate contracts to each other and gain clarity on obligations across your contracts

See product

SmartDraft

SmartDraft is a digital document service that, based on dynamic templates, makes it easy to draft high-quality legal documents.

Save time and resources on preparing legal documents

Get access to .legal's templates or have your own templates created in the platform

With the platform, you ensure uniformity and high quality across your legal documents.

See product