Get started with .legal's tools
Get started with our products. We offer various introductions to our products. Including demo videos, demo meetings, a free starter plan (Privacy) and webinars. Select the product you want to learn more about and see how we can help you learn more about that product.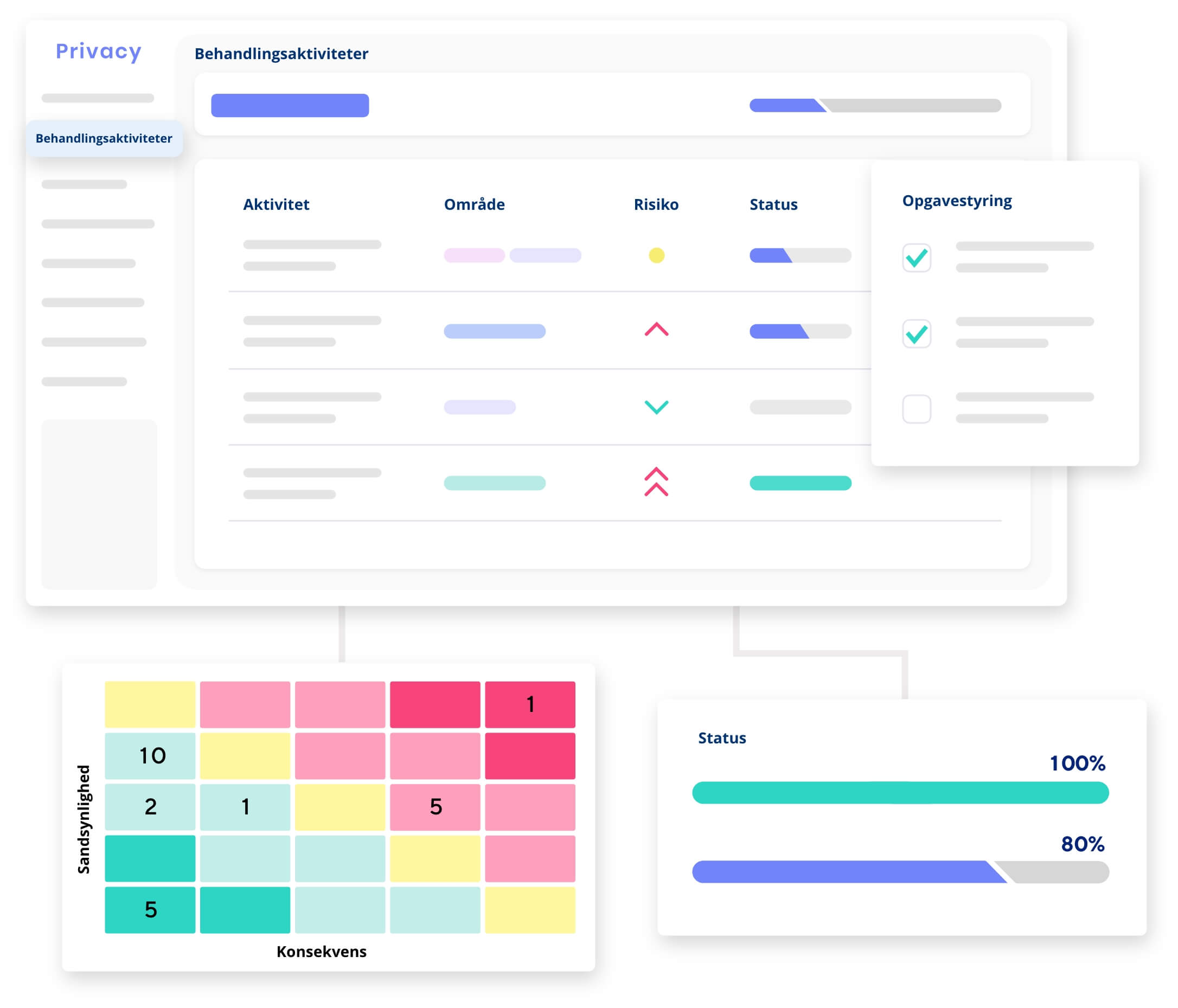 GDPR COMPLIANCE Privacy
Privacy is a digital tool for documenting and managing the organisation's processing of personal data.
Document where you process personal data

Risk assess your processing activities

Annual wheel and task management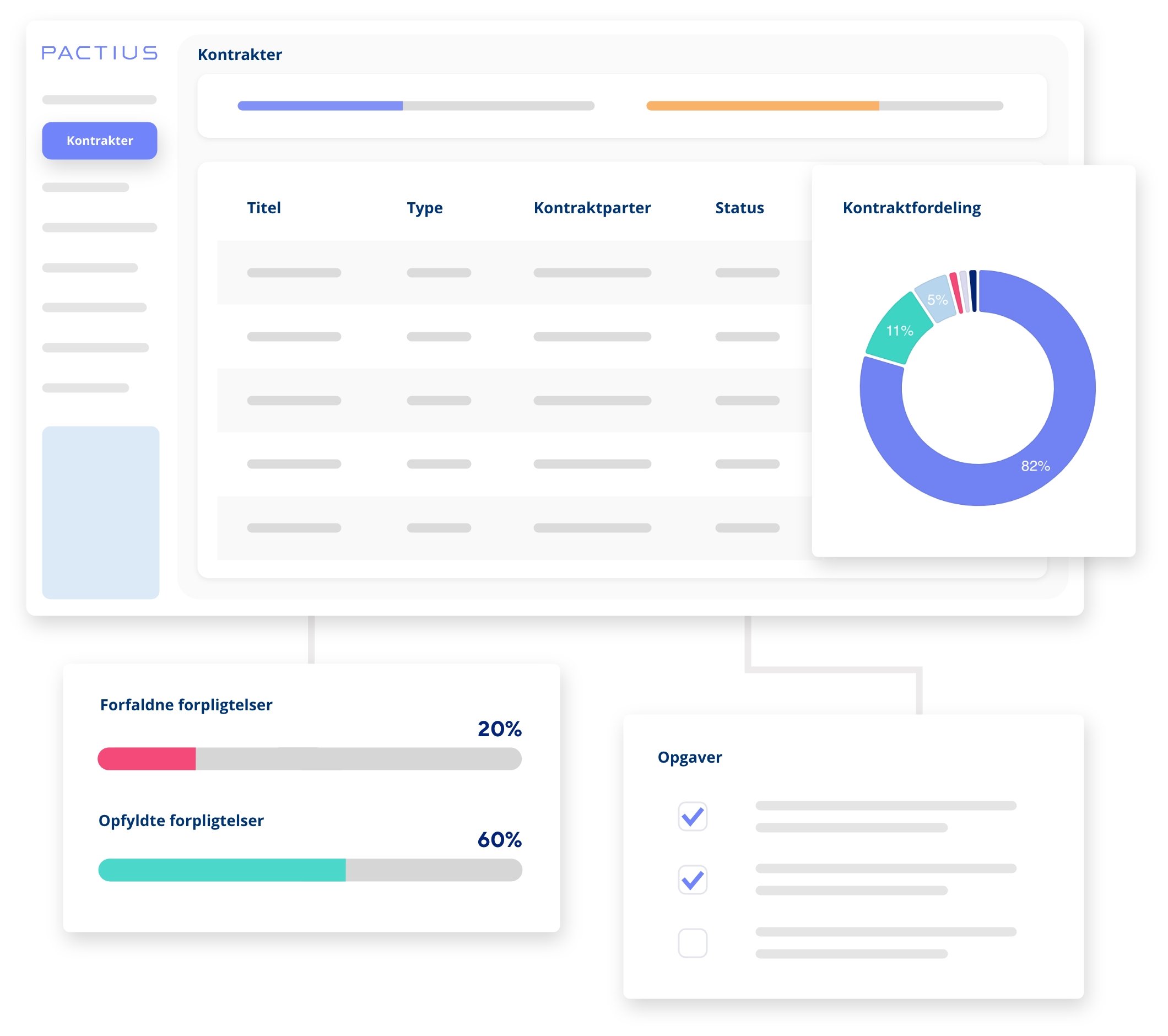 CONTRACT MANAGEMENT PACTIUS Contract Management
Manage your contracts and obligations and ensure that contractual parties fulfil their agreements.
Overview of all contracts

Notifications about obligations that need to be fulfilled

Relate contracts and obligations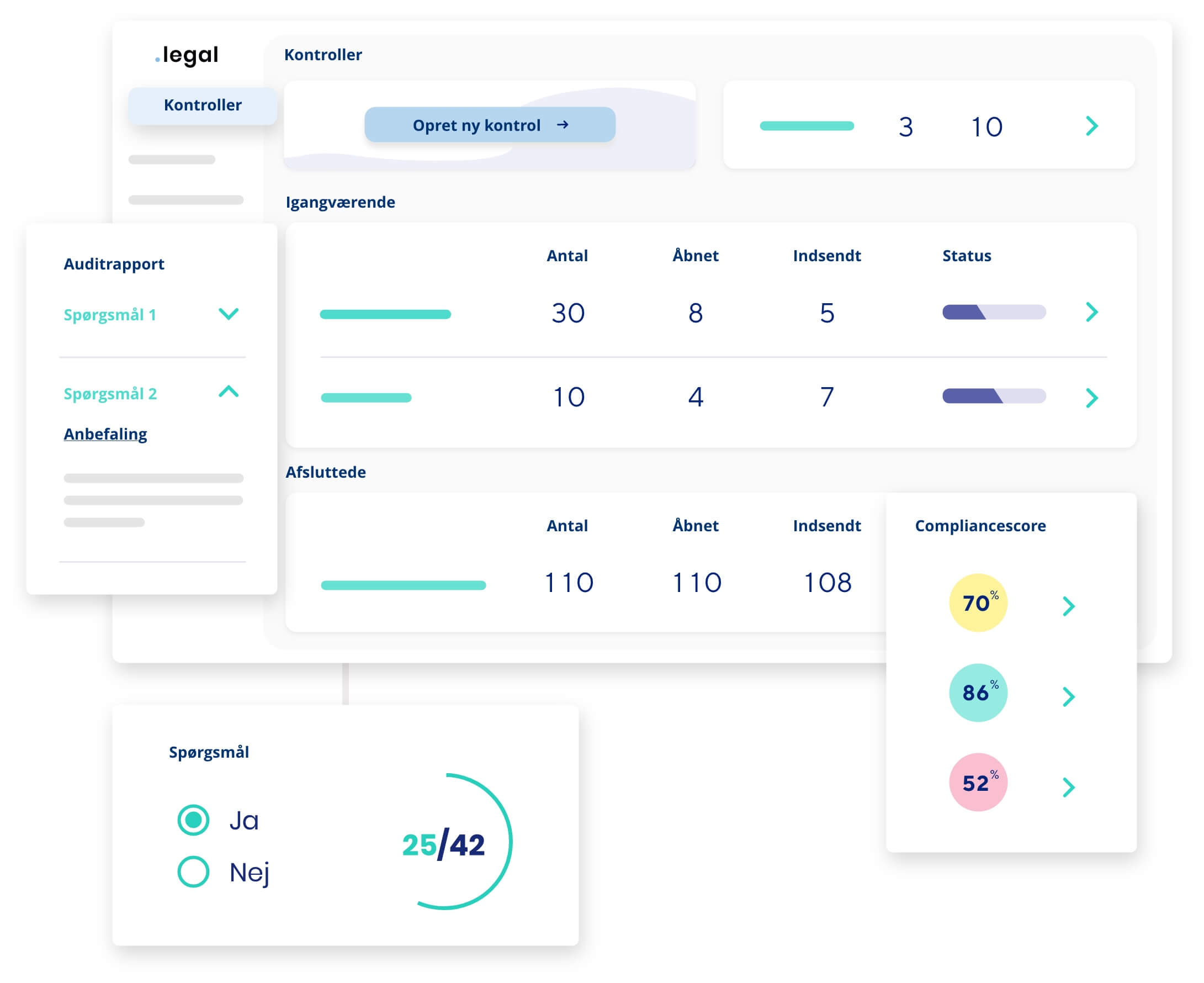 GDPR COMPLIANCE DPA Service
Continuous audit of all your data processors is often an administrative heavy and time-consuming task.
Audit tool for data processors

Reports with score and recommendations

Managed service - .legal helps carry out audits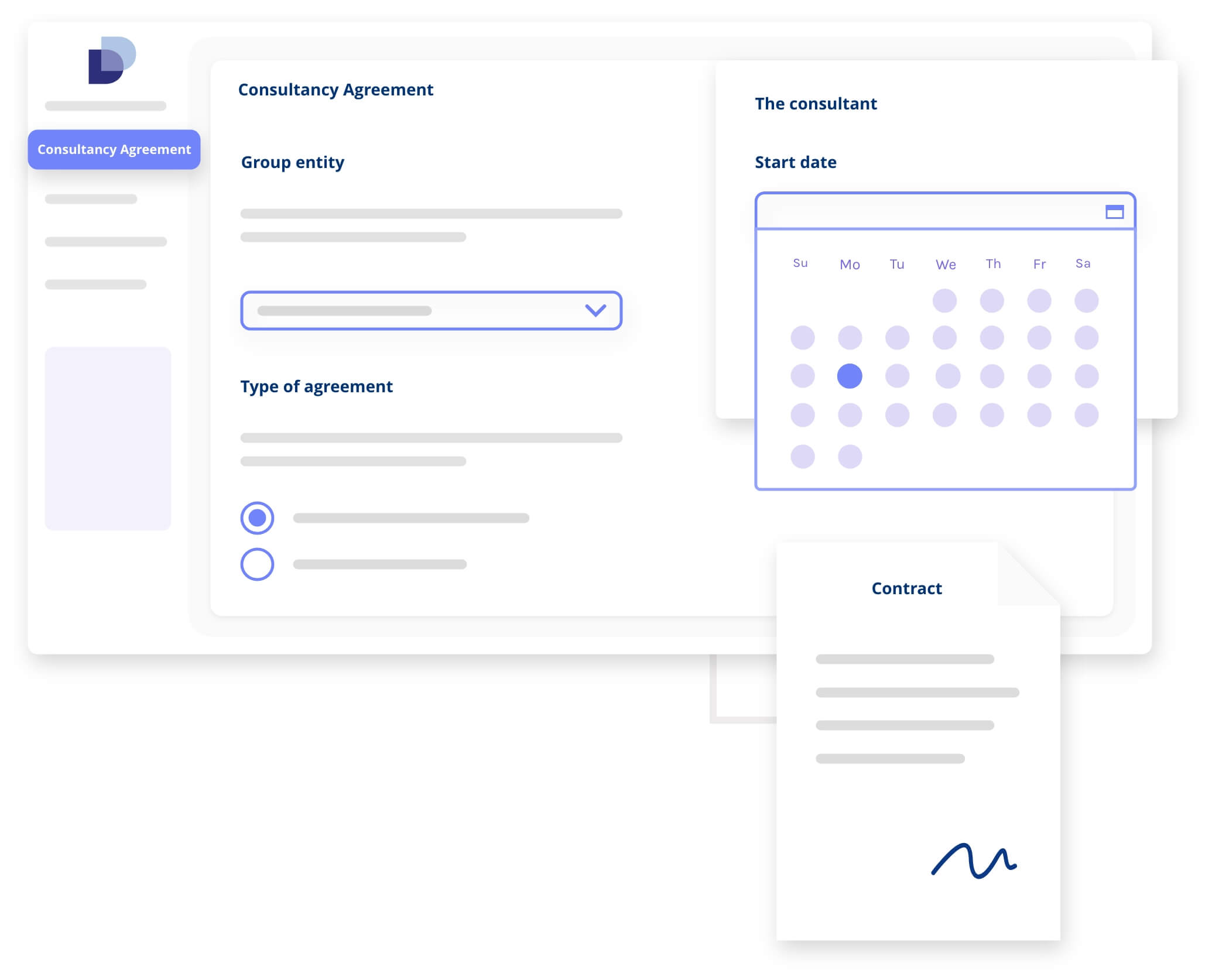 CONTRACT MANAGEMENT & GDPR COMPLIANCE Document Drafter & SmartDraft
Replace your legal document templates and playbooks with automated document creation.
Achieve greater consistency in your documents across the organisation

Save time and resources on document creation

Reduce the risk of errors when creating legal documents