Document Management in Privacy and new help functions 📄 🚀
At .legal, we hope you've had a fantastic summer. Throughout the summer, we've been working with the aim to enhance your experience in Privacy with new features that make, among other things, your document management even more efficient.
We've focused on streamlining the handling of documents, allowing you to easily keep track of data processing agreements and other contracts in various versions, identify which documents are finalized, and which are still in draft form.
Below, I provide a quick overview of the exciting features that our .legal development team hopes you'll warmly embrace. Should you have any questions about the new features or Privacy in general, you're always welcome to contact our support at: support@dotlegal.com or 7027 0127.
Document Status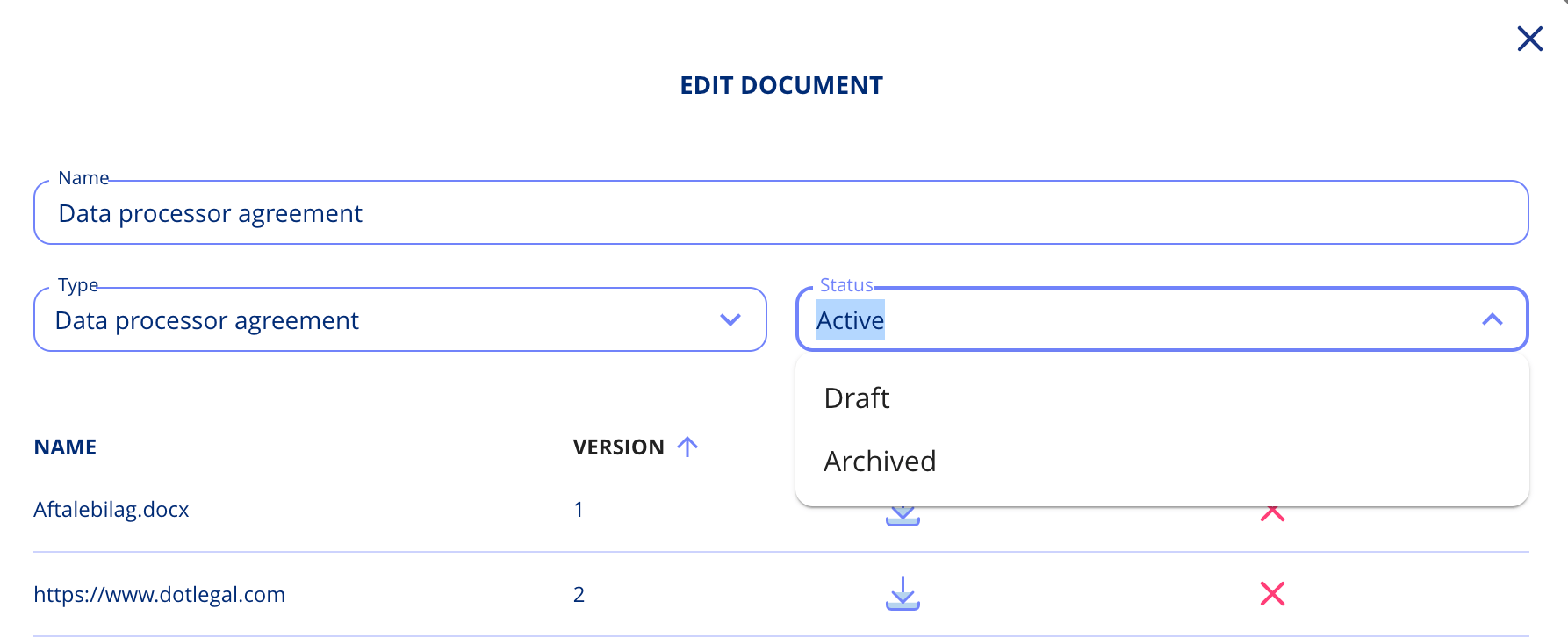 When uploading documents in Privacy, you can now designate their status. For instance, if you upload a draft of a new data processing agreement with a provider, you can mark it as a draft. Once the document gets approved or signed later on, you can easily update its status. This aids you in overseeing your agreements and understanding where they stand in the process.
Open Document via Documentation Flow and Multiple Documents per transfer

You can now associate multiple documents with a single share. For instance, a share to a data processor might include both a data processing agreement and an annex. If you wish to modify a document or upload a new version, you can do so directly from the processing activity flow. This saves you time and simplifies your document management.
Document Versioning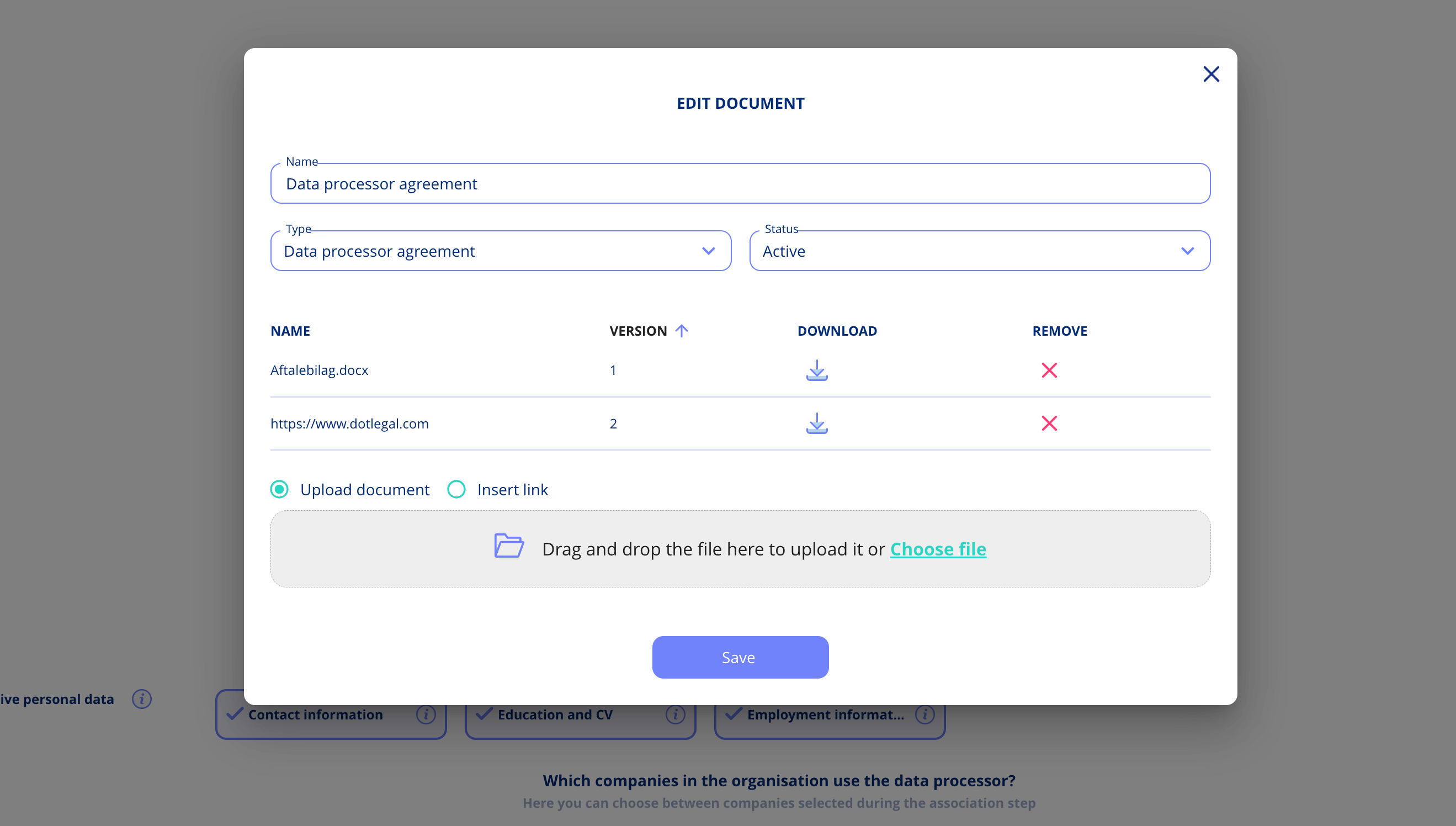 Previously in Privacy, it was only possible to have one version of a document. But now, we've introduced version control. This means you can monitor the document's evolutionary history, from its initial draft to its final version.
Bulk Addition of Legal Basis and/or Deletion periods

To save time, you can now add the same legal basis or deletion periods to many personal data categories at once. As soon as you select a legal basis in Privacy, a new dialogue box will prompt you, asking if you'd like to apply the same setting to all categories.
We're eager for you to try out our new features in Privacy. And remember, we always value your feedback and ideas. Should you have a suggestion or request for Privacy, you're always welcome to share it with us.