New features: Privacy - November 2023 🌟
We're thrilled to introduce the most recent features to our Privacy product! With this update, we've added four new features that are aimed at making your data security and compliance tasks even more efficient.
Link between systems and policies
Privacy Starter · Privacy Standard · Privacy Pro
It is now possible to make a link between your systems and the policies that are relevant to it. This way you always have an overview of how your documentation affects each other.
Weekly email with task notifications
Privacy Starter · Privacy Standard · Privacy Pro
You will now receive a weekly email with task notifications from Privacy. The email provides a list of tasks that are close to deadline as well as tasks that are already overdue. You will only receive task notifications for the tasks you are responsible for or tasks that are within your business area.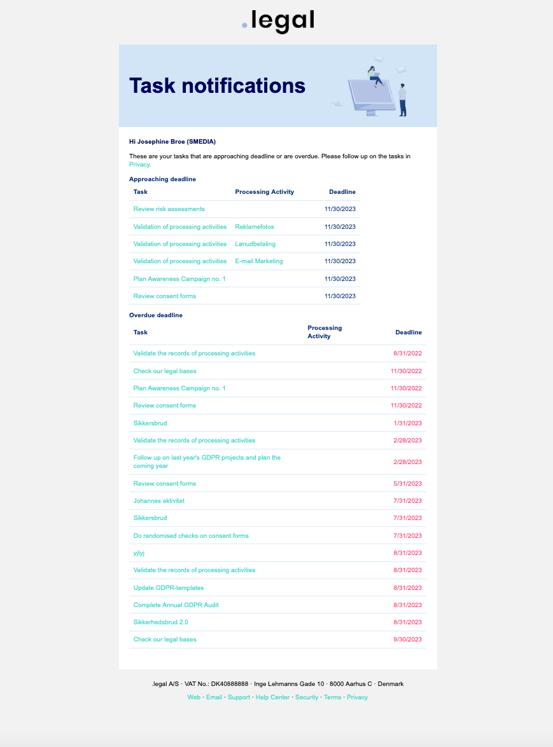 Shared responsibility on processing activities
Privacy Pro
Are there more than one of you collaborating on the same processing activity(ies)? Then you now have the option to specify shared responsibility for these. A processing activity will always still have a primary responsible, but you can now add multiple "sub-responsibles" to the activities. This can be used to advantage in relation to role management if you have roles that restrict what data individual users can see.



Add contacts to companies
Privacy Standard · Privacy Pro
Add contacts to a company in Privacy, so you always have your suppliers contact information at hand. Add name, email, phone, type of contact and primary contact. There is no limit to how many contacts you can add.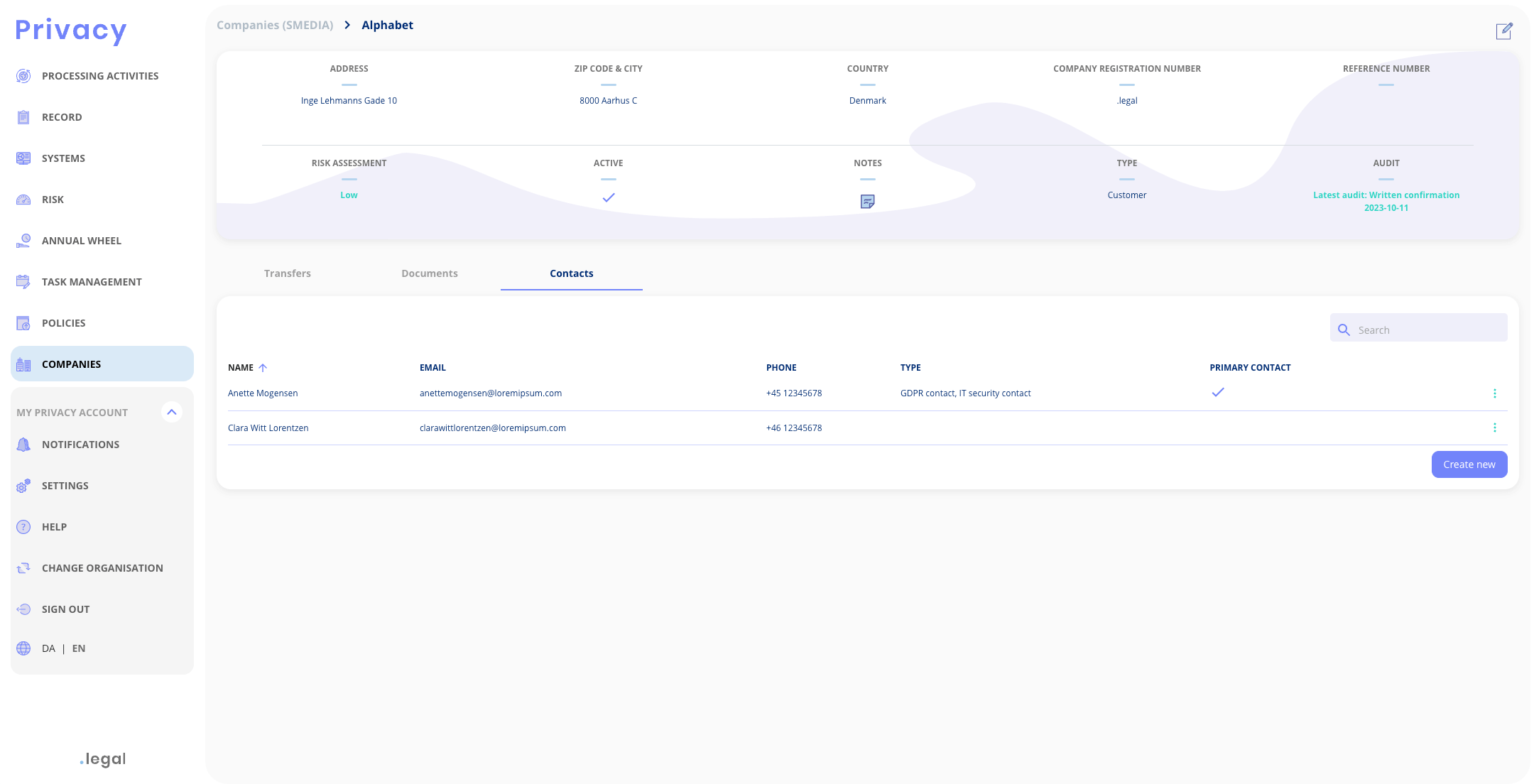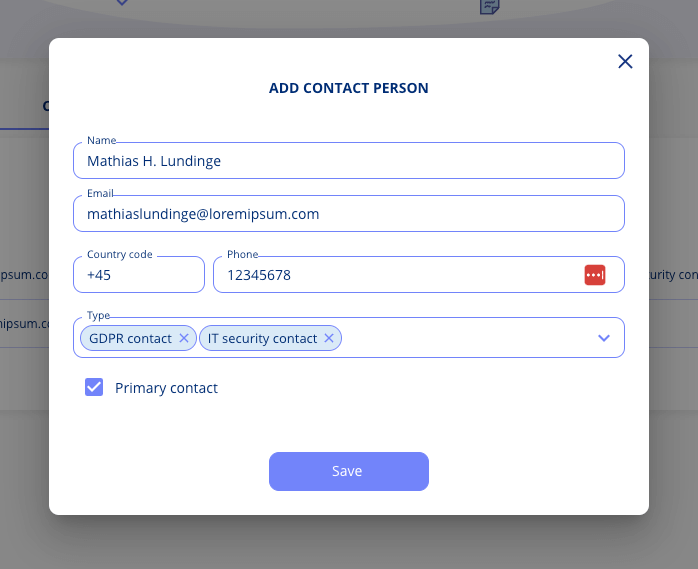 We hope you will enjoy the new features 🎉
Get an overview of these and all the existing features here.