.legal Partner

Become an implementation partner

Deliver extra value to your clients by streamlining and automating their GDPR compliance and contract management workflows with .legal's products.
What's in it for you as a partner?
Partnering with .legal offers numerous benefits, providing a solid foundation for growth and success for you as well as for your clients. As an implementation partner, you can expect:
A User-Friendly and Efficient Platform

Our legal tech products are designed with ease of use and efficiency in mind. This allows you and your team to focus on delivering exceptional value to your clients, without being hindered by complex interfaces or workflows.

Seamless Collaboration with Clients

Our platform is built to facilitate seamless communication and collaboration between you and your clients. This helps you stay connected, share documents, and work together more efficiently, leading to stronger relationships and higher client satisfaction.

Reporting and Easy-to-Understand Output

Our platform provides detailed reports and analytics to help you and your clients stay informed about case progress, performance, and other key metrics. The easy-to-understand output ensures that your clients quickly can grasp the information, resulting in better decision-making and more informed strategies.

Increased Capacity for Client Work

With the streamlined processes and automation capabilities of our platform, you can work on multiple clients simultaneously without compromising on quality. This enables you to scale your operations and accommodate a growing client base, further boosting your business growth.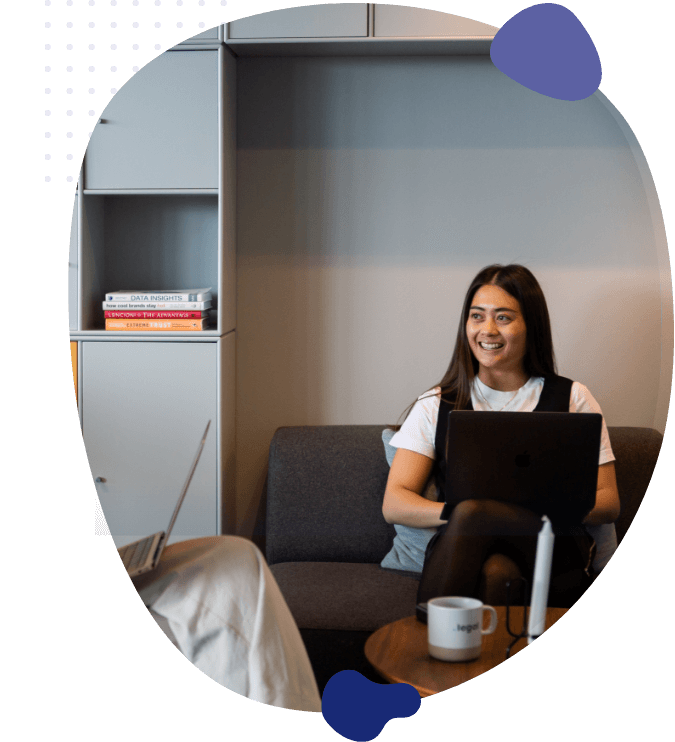 Why partner with .legal?
There are many reasons why partnering with .legal is the right choice for your business. Here are some of the key factors that set us apart from the competition:
Industry Expertise: Benefit from our deep understanding of the legal tech space and the unique challenges faced by legal professionals.

Innovative Solutions: Access cutting-edge tools and features that empower you to deliver exceptional service to your clients.

Strong Partner Support: Receive dedicated support and resources, including help from our account managers and comprehensive training/onboarding.

Partner resources and offers: As a partner, you'll benefit from all our additional resources and offers that are targeted toward our implementation partners.
.legal Partners
Learn more about our partners who offer in-depth compliance expertise.
Bech-Bruun ApS

Bech-Bruun is a market-oriented and specialised law firm serving a wide range of Danish businesses, the public sector and global companies with a broad range of services.

Bech-Bruun specialises in corporate compliance and can advise companies within Denmark - regardless of industry or business type. Their big team of 15 leading experts has extensive experience advising clients on the interplay between GDPR, data protection law and sector-specific legislation.

The international rating agency The Legal 500 ranks Bech-Bruun as a Tier 1 Firm within Data Privacy and Data Protection in the Danish legal market.

Read more

House of Compliance ApS



House of Compliance ApS specialises in consultancy and implementation of GDPR.

The company offers solution-oriented counselling with a focus on the conditions in the individual company so that long-term solutions can be found. House of Compliance ApS also offers assistance with, for example, mapping data flows, preparing risk assessments and implementing mitigating measures, planning and running employee awareness programmes and handling inspections from the Danish Data Protection Agency.

The company is driven by founder Sanne Bech, who has worked with personal data protection for a total of +10 years in the legal industry, as a data compliance manager and as a data protection officer (DPO).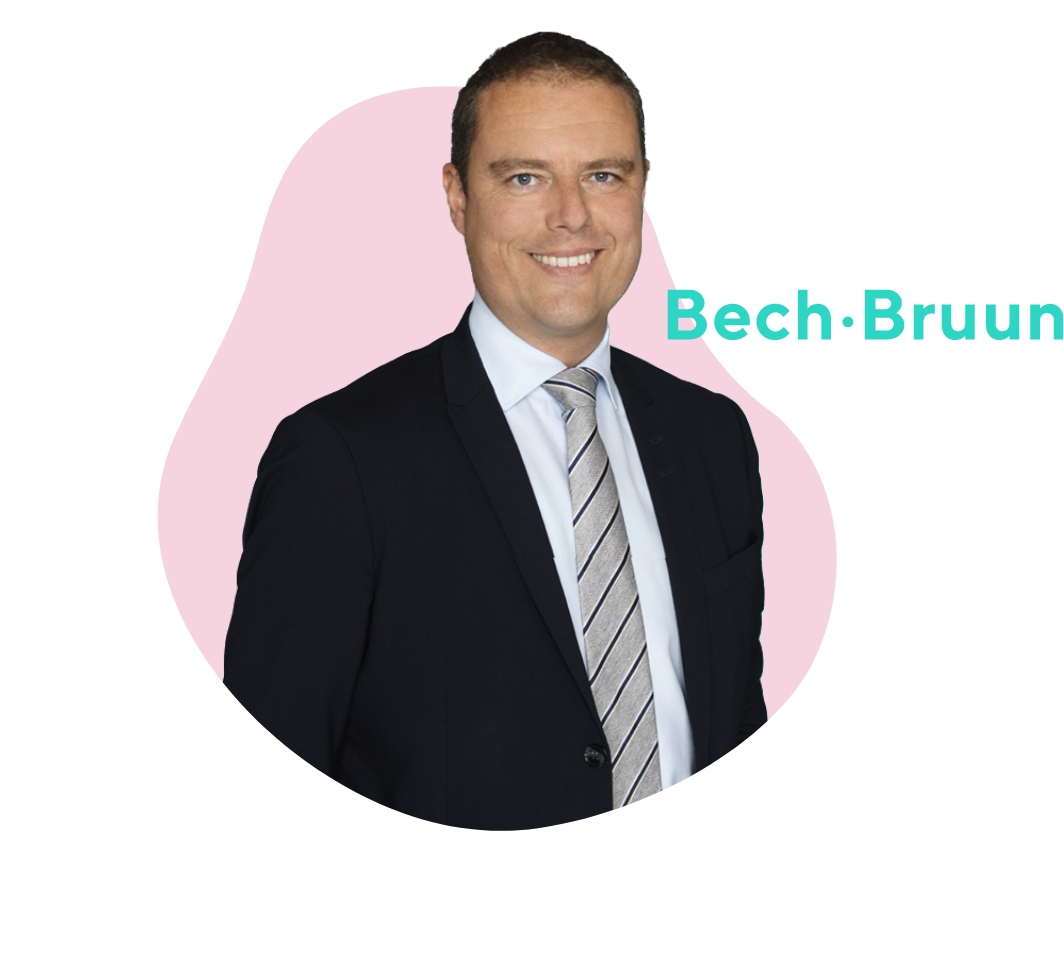 Partners

What Our Partners Say

Mikkel Friis Rossa, Partner at Bech-Bruun:
".legal's team has consistently displayed a commitment to innovation, while being responsive to the needs of our shared clients.
By leveraging the latest advancements in technology and combining it with our deep legal expertise, we are shaping the future of the legal tech industry."
Want to become a partner?
Explore the benefits and support of being a .legal partner. Grow your business and help your clients streamline their GDPR Compliance and Contract Management.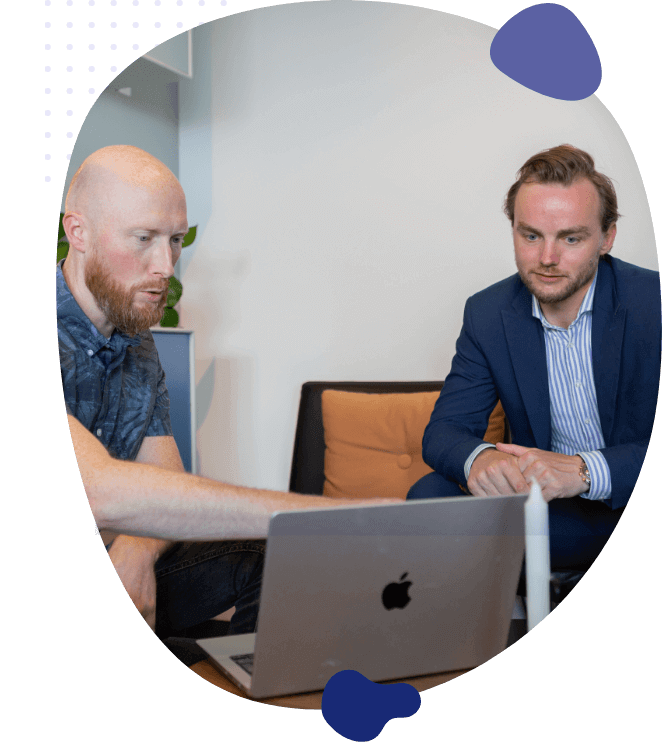 Partner Resources and Offers
At .legal, we're committed to providing our partners with the necessary resources and support to ensure their success. As an implementation partner, you will have access to a variety of valuable resources and offers, including:
Webinars: Stay informed about the latest features, best practices, and industry trends with our regular partner-exclusive webinars, designed to keep you ahead of the curve.

Access to Roadmap: Gain exclusive insight into our product roadmap, allowing you to plan and strategize for upcoming features and enhancements.

Support from .legal: Receive dedicated support from our team, including technical assistance, troubleshooting, and guidance to help you address any challenges you may encounter while working with our platform.

Sandbox/Demo Environments: As a part of our partner programme, we offer sandbox/demo environments at no extra cost. These environments allow you to demonstrate our platform's capabilities to potential clients without affecting your live data

Get 75% off your own license It may well be an advantage for you to use the platforms yourself. You get a 75% discount on your own company's environment.

Extended trial periods: Offer your customers 90-day trials to help them get started with the platform together.

Get recognised: Get your name and logo on the website, along with a short text you write yourself about how you can help as a partner.
Partnership areas
GDPR Compliance Partner

Assist your customers in adhering to the requirements set forth by the General Data Protection Regulation using our platform. By offering expert guidance and solutions, we can enhance the value provided to our shared customers.

Contract Management Partner

Help your customers with effective contract management. By combining your expertise and our platform it is possible to streamline contract processes, ensuring compliance, and maximizing the value derived from contractual relationships.
What is an Implementation Partner?
An implementation partner is a trusted collaborator who plays a crucial role in helping clients successfully adopt and integrate our legal tech products into their existing workflows. As an implementation partner, you will provide:
Expert Guidance: Provide your clients with expert advice on how to best utilize our legal tech solutions, ensuring they receive maximum value and efficiency from our platform.

Customization and Configuration: Assist clients in configuring and customizing our solutions to meet their unique needs, ensuring a seamless integration with their existing systems and processes.

Training and Support: Deliver comprehensive training to clients on how to use our platform effectively, and provide ongoing support to address any questions, issues, or concerns they may have.

Feedback and Communication: Act as a bridge between your clients and our team, relaying valuable feedback and insights that can help us improve and evolve our products to better serve your clients' needs.

Business Development: Leverage your industry knowledge and connections to promote our solutions to potential clients and grow your business alongside ours.